The horror of having to review your whole training session so you can add timestamps to the video…
Testing with an external API that only fires every 30 minutes…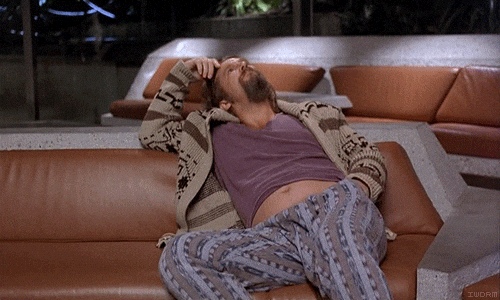 Thirty years ago, aliens arrive on Earth. Not to conquer or give aid, but to find refuge from their dying planet. Separated from humans in a South African area called District 9, the aliens are managed by Multi-National United, which is unconcerned with the aliens' welfare but will do anything to master their advanced technology. When a company field agent contracts a mysterious virus that begins to alter his DNA, there is only one place he can hide: District 9.
I listened to a discussion about this today and it was pointed out that this hasn't been redone to death. And it kind of makes me sad that some amazing films age badly just because there are inferior attempts to "do it" again.
There are so many great things about this film. You do have to wonder just how hands your man PJ was with this, cos certainly NB hasn't even come close since…
After failing to kill stubborn survivor Laurie and taking a bullet or six from former psychiatrist Dr. Sam Loomis, Michael Myers has followed Laurie to the Haddonfield Memorial Hospital, where she's been admitted for Myers' attempt on her life. The institution proves to be particularly suited to serial killers, however, as Myers cuts, stabs and slashes his way through hospital staff to reach his favorite victim.
Really liked that it picked up directly from the original. It felt weirdly refreshing!
I kind of liked how it starts to lean into the supernatural but the finale in the OR was just daft. Shame.
In order to save his dying father, young stunt cyclist Johnny Blaze sells his soul to Mephistopheles and sadly parts from the pure-hearted Roxanne Simpson, the love of his life. Years later, Johnny's path crosses again with Roxanne, now a go-getting reporter, and also with Mephistopheles, who offers to release Johnny's soul if Johnny becomes the fabled, fiery 'Ghost Rider'.
As a comic book movie, the setup, all the ideas and the overall arc is solid enough but the execution is just flaming terrible. Except the visual effects, which stand up pretty well, even now.
For Peter Parker, life is busy. Between taking out the bad guys as Spider-Man and spending time with the person he loves, Gwen Stacy, high school graduation cannot come quickly enough. Peter has not forgotten about the promise he made to Gwen's father to protect her by staying away, but that is a promise he cannot keep. Things will change for Peter when a new villain, Electro, emerges, an old friend, Harry Osborn, returns, and Peter uncovers new clues about his past.
I liked how it turned out.
What was supposed to be a peaceful protest turned into a violent clash with the police. What followed was one of the most notorious trials in history.
There is a half a good film in here. The retelling of the "actual events" works really nicely. There is some fun dialogue and a few laughs.
But you feel like you get a fairly rounded view of the defendants and you actually don't. You have no real sense of who they actually are. The finale skirts dangerously close to Independence Day territory. We're one saluting man in uniform away from disaster. Don't even get me started on the music.
Ultimately, I did learn something watching this and I mostly enjoyed it and that's what counts.
The accidental unearthing of Satan's earthly remains causes the children of a 17th-century English village to slowly convert into a coven of devil worshipers.
Furry
A newly possessed cheerleader turns into a killer who specializes in offing her male classmates. Can her best friend put an end to the horror?
I think I might love this film